Why Garden For Wildlife
Britain is now one of the most nature depleted countries in the world. Amazing for a country that use to be full of hedges, woodlands and fields. Now wildlife is struggling to survive against the use of pesticides, increased building causing habitat loss and fragmentation. Large wild habitats are being destroyed. We have lost 50% of hedgehogs in the countryside, 40% of insects and pollinators. Urban green spaces and gardens are now more important for wildlife than ever. If we can build, grow and maintain lots of pockets of green, wild and abundant gardens then we can create a community wildlife reserve across Chiswick!
---
Food
Plant nectar rich flowers.
Put up some bird feeders.
Plant so you have flowers, fruits and seeds all year.
Plant plenty of shrubs and trees with nuts and/or berries
Plant a wildflower meadow area or a nectar-rich lawn.
Grow wildflowers in pots on a balcony or patio area.
---
Water
Put in a bog-garden or permanent wet area.
Put a shallow saucer of water out with pebbles in for bees to drink.
Put out a bird bath and keep it full of clean water.
Leave a shallow bowl of water out for hedgehogs.
Build a wildlife pond – no fish.
Use a waterbutt rather than a hose (fill your pond with this water.)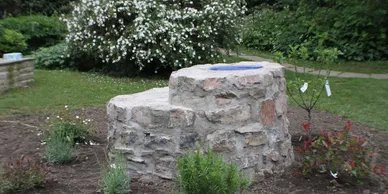 ---
Shelter
Plant climbing plants for shelter and feeding.
Plant/nurture mature trees.
Plant a native species hedge or shrubs.
Build log piles to attract insects.
Put up bird boxes, bat boxes, bug hotels, bee hotels and homes for hedgehogs.
Build piles of stones for amphibians to hibernate and rest under.
---
Management
Compost kitchen and garden waste .
NO pesticides including slug pellets .
NO plastic grass!
Use peat free compost .
Give hedgehogs access to your garden (we can do this for you).
Leave leaves throughout the winter.
Leave perennials until spring.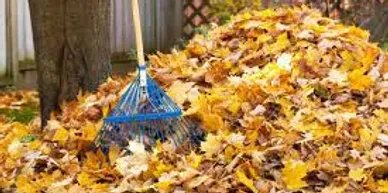 How Wildlife Friendly Is Your Garden
Print off the PDF and tick the boxes on page 2. If you can tick off one thing from each of the four sections in the PDF then you are on your way to a wildlife friendly garden.
Share What You Have Done for Nature
This can encourage other people to do the same.
Making Your Garden Wildlife Friendly
Here are some links to help with turning your garden into a haven for wildlife.