We have been working with Grove Park School on presentations for their children during assemblies. This year we had a lovely time talking to the children about hedgehogs. They had some very interesting questions!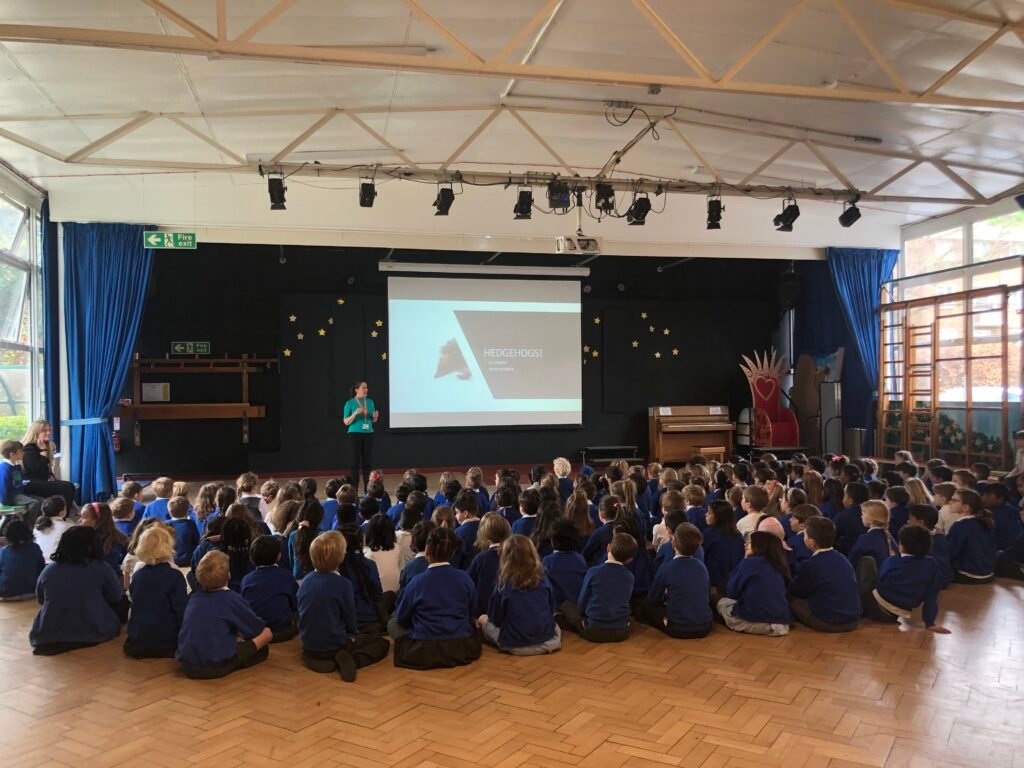 We have agreed to visit and talk some more to the children about wildlife.  We are going to talk about what happens in winter to animals – including hibernation and food caching.  For spring and summer we will talk about bird and bees.
We were also delighted to talk and draw hedgehogs with the children at St Nicolas Church Sunday school this month.
If your school would like us to put together a similar programme, please email us.