We have been working with local primary schools to share with pupils the wildlife around them. We have presented at Grove Park, Cavendish Primary and The Orchard House School. The children love hearing about animals and ask lots of amazing questions! We have spoken about hedgehogs, what wildlife do in the winter to survive and more recently, Swifts. Jo Gilbert, our founder, has been to various schools to read her book "Snout's First Trip Out". This book teaches children about what hedgehogs need to survive in an urban environment whilst telling a lovely story with fantastic illustrations.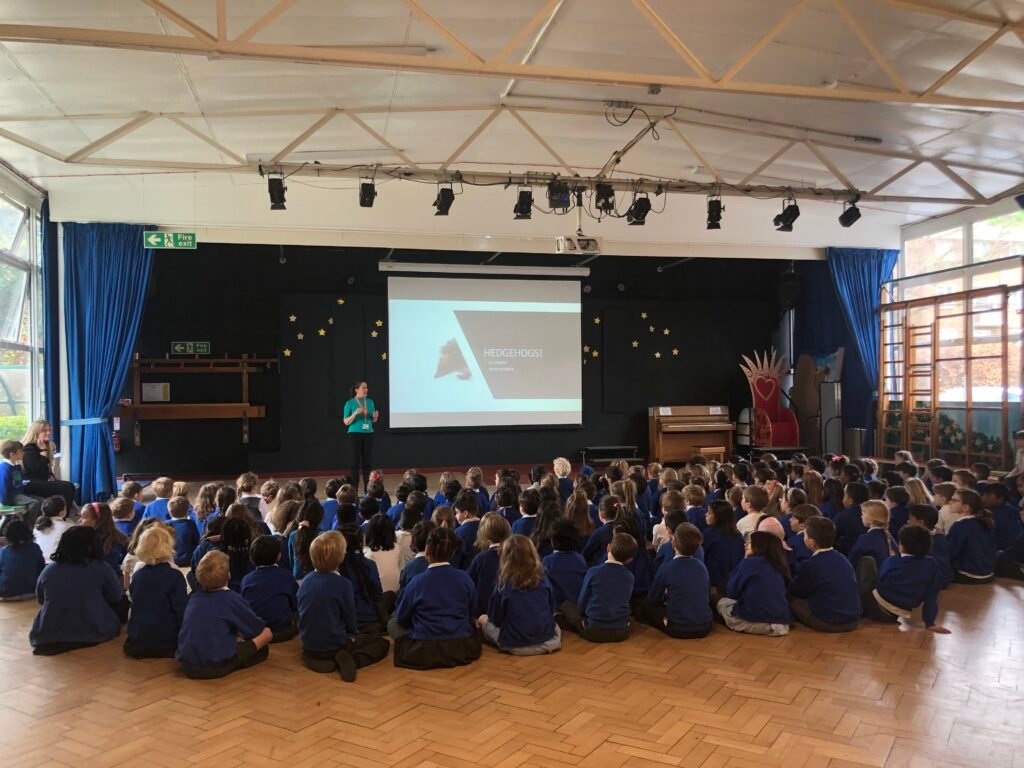 We were delighted to talk and draw hedgehogs with the children at St Nicolas Church Sunday school and would be happy to do this for other Sunday Schools.
If your school would like us to put together a similar programme, please email us.